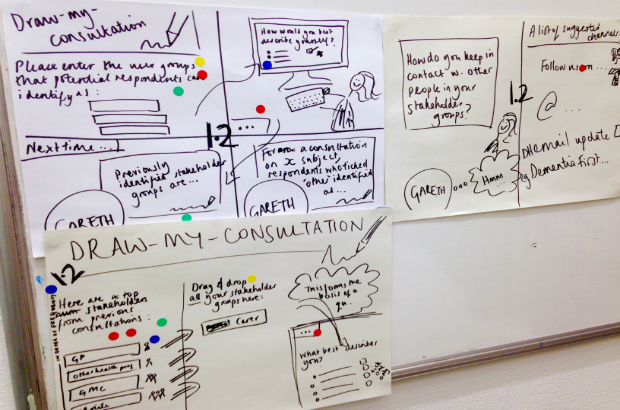 Today we're launching a survey to gather your views on how the department runs digital consultations. What would encourage you to respond to a digital consultation? What would put you off?
The Department of Health runs consultations to find out what people think about proposed new policies or changes to a current one. We run these via GOV.UK and CitizenSpace, or through custom sites such as the one we built for the Care Act. Both work well but we'd like to dig a little deeper into how to make consultations as user focused and valuable as possible both for respondents and policy makers.
We're midway through a Discovery project and have been busy speaking to user groups through a series of workshops and interviews. We've learned a great deal about what motivates potential respondents to take part in consultations, what challenges organisations face in collating quality responses, and what would support policy makers to run high quality consultations. We've gathered 37 user stories and prioritised the most important, and used those stories to brainstorm initial designs for a potential Alpha.
The insight we gather from our survey will take us a step closer to creating a best practice model for digital consultations. There are 9 questions that will take no longer than 10 minutes to answer, and every response will be read and considered by the team. Let us know your views!