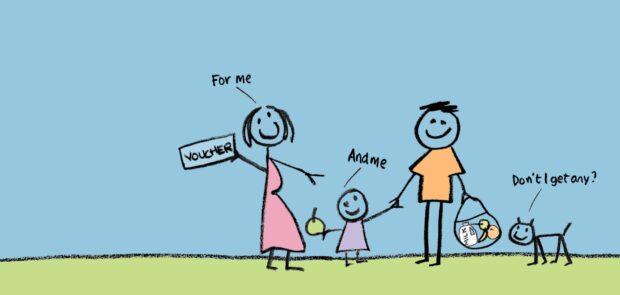 Hi, I'm Colin and i'm working on improving the Healthy Start service. This blog post is about a survey the team did about what resources people/organisations need to help deliver Healthy Start.
What we did and why?
We knew from previous research that local authorities and health professionals need resources and materials to deliver Healthy Start. However our team wanted to know if the current selection of resources we supply is good enough and what other resources could we provide which would help people in their efforts to increase Healthy Start uptake.
An opportunity arose after our engagement with Sustain, an alliance of charities and groups for better food and farming. They could promote a survey to their network who are exactly the type of users we needed to target. We are aware that we need to do more research, both qualitative and quantitative, but for now a survey could give us an insight into the issue and what we could explore next. So after reminding myself of best practice on how to write surveys (for example 'how to create effective user surveys'), I created one and set it free.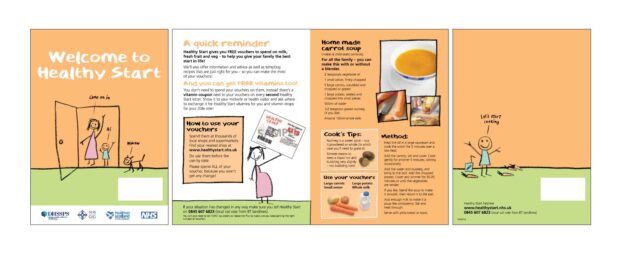 Participation
We had 64 anonymous participants and 11 questions. No questions were mandatory, the majority of participants answered most of the questions but the free-text questions had the lowest participation.
Summary of what we found:
What resources are needed?
Top 3 resources that participants said they needed to help deliver Healthy Start were;

promotional leaflets
Healthy Start application leaflets
promotional posters

the least needed resource was reported to be the Healthy Start Vitamin return form
Participants in a free-text box told us about other resources they needed that were not listed. These included;

other types of promo materials (e.g. videos, banners, content for social media and stickers for shop fronts)
more guidance on the scheme - including vitamins information
more non-English resources
data (e.g. for uptake and a list of participating stores)
Making their own materials?
42.2% of participants make their own Healthy Start resources, 43.8% did not and the rest did not know.
Finding resources
currently 68.8% of participants use the existing Healthy Start website to access resources
Demand for non-English resources?
80.6% of participants told us that non-English resources were in middling to high demand.
Healthy Start currently offers Urdu, Bengali and Somali resources but participants suggested that Polish is the most in demand non-English resource.
Satisfaction with the current way of accessing supporting resources?
Not good - when asked 'How satisfied are you with the current way of getting Healthy Start resources?' Only 15.3% were positive about the current process, 84.7% replied with middling to negative responses.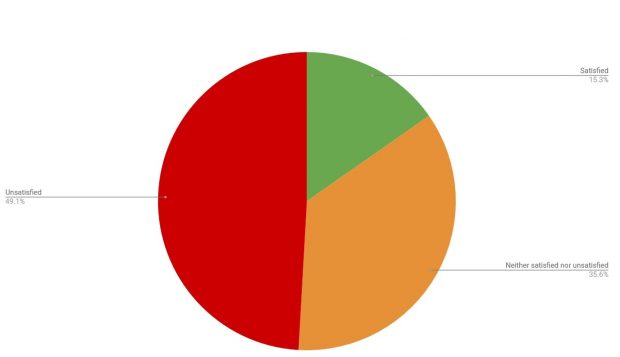 The biggest pain points reported by participants are:

I can't get what I need (25.4%)
I don't know where to find the resources I need (23.7%)
The content is difficult for claimants to understand (22%)
It's in the wrong language (8.5%)
Additional feedback?
There was lots of feedback which is amazing. Here are three participant quotes I've picked out that felt representative of other comments:
"Healthy start is a national programme therefore it would be good to have central resources to promote the programme."
"Promotional materials create more awareness. If parents know this is available to them the uptake will hopefully increase."
"List of retailers needs to be kept up to date."
What next?
The team is passionate about learning what is needed to make the new Healthy Start service better. We will continue to seek feedback and advice and be approachable in the wider community that surrounds & supports Healthy Start.
This survey gives us a good clue about how we might deliver a better overall service with better accompanying resources for those helping to deliver healthy start in their local areas!
If you want to get in touch or have any questions you can email us at: nhsbsa.healthyfoodbeta@nhs.net