The content team at the Department of Health is confident and empowered – and it shows in their high quality content.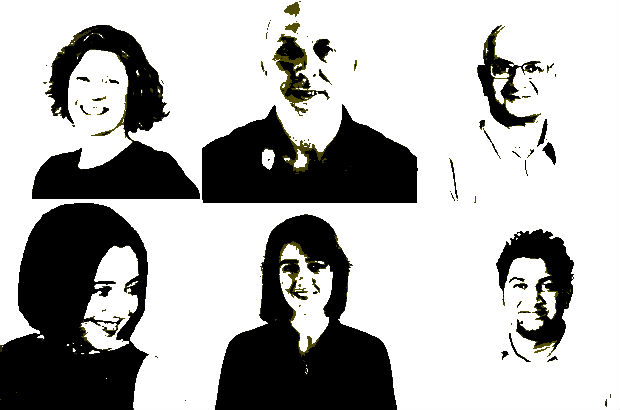 I reckon they've always been good at what they do, but they've become more confident and more empowered over time because of the things they've done and the way they've tried to work.
If you work in a content team and want to be more confident and empowered, here are some of the things you can do, based on what we've seen work here:
1. Sit in the middle. Literally sit in the middle of the room if you can. Over time, the DH content team has moved from the corner of an office in Elephant and Castle to the middle of our office in Whitehall. They're edging themselves ever closer to the action. If you can't literally sit in the middle of the room, you can still make sure that you're integral to the work. In our case our content team play an integral role in both the digital and the communications work of the department.
2. Be experts. You have expertise that others don't. Be the most expert person in the room on publishing, clear English, multimedia production, and social media. Avoid resorting to Ctrl C Ctrl V - it's a path to disempowerment.
3. Be resolute. You probably receive some some tricky phone calls. Every day, the DH content team work with people who have an urgent deadline, and a preconceived idea about how the content team will help them to meet it. You may find you're working with people who are quick to escalate to someone more senior if you don't give them the answer they need. Have a plan for these phone calls, anticipate problems, and be ready with pre-prepared solutions. Have confidence in your expertise, so that you can calmly explore better solutions.
4.  Centralise publishing. You have probably tried to devolve responsibility for publishing at some point. The DH content team found that they have only been able to maintain standards by centralising the process of publishing. This is at odds our approach to other bits of digital (we're usually helping others to self-serve), but in our experience centralising publishing is the only way to guarantee quality.
5. Know lots of people. You need to be highly networked to coordinate content. GOV.UK is a shared platform and you need to know the people you share it with. In our case, our content team needs to know lots of people in the health and care system too, including people managing NHS websites.
6. Improve things. Focus on actual user needs. Be guided by the method rather than rules. The DH content team are doing that right now, reviewing how we publish news and consultations. Test things. Be curious. Try to make things better.
I said some of this out loud at the excellent GDS content design conference the other day. If you'd like to hear a longer version you can listen to the the full audio clip.