Today we are very excited to be running a very special event - a digital summit for our digital champions.
Some background might be helpful, I guess. The digital champions programme is our way of building up the capability throughout the department when it comes to using online tools. It's part of what Jason was talking about in his recent post on what makes a digital civil servant.
Here's the thing: digital skills should not be the preserve of web teams, or IT teams, or even comms teams. Being comfortable with the basics of the internet ought to be a basic competency for any civil servant, no matter what their role. Being able to effectively use search engines, online networks, collaboration tools and so on should be treated the same way as using a telephone, or writing with a pen and paper.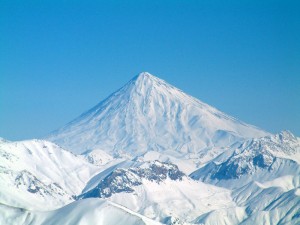 But how do we get there? We know that throwing traditional training at large numbers of people won't do it. Fine, it allows for a box to be ticked, but little actual learning takes place.
Instead, the approach needs to be informal, learner driven, and local. By local I mean support being delivered by people embedded within teams, not the Digital Team swooping in to provide assistance, and then moving on to the next project.
Hence the champions. Volunteers in every team in the department who are excited by the potential of digital technology to help them and their colleagues get stuff done. We will be supporting the champions by providing them with extra learning and development opportunities, through workshops and webinars and so forth - while they help us increase the digital capability in those around them.
The first big step happens today at the digital summit, hosted by those very nice people at the Government Digital Service. We have a morning of top speakers providing lightning talks about their projects - people like Catherine Howe, Carrie Bishop, James Munro, Jo Kaczmarek, Raj Kaur and Sam Lister. Following lunch, we will then move into the afternoon's open space session, where we open the floor to the champions themselves to set the agenda and tell us what they want to talk about.
It should be a fascinating day, and we're really looking forward to it. If you want to follow the action, check out the #dhdcs hashtag on Twitter. We'll be blogging, videoing, instagramming, storifying and maybe even snapchatting (but sadly not flappybirding) our way through the whole day, so even those not in the room ought to be able to get a taste of what goes on.
Onwards!!