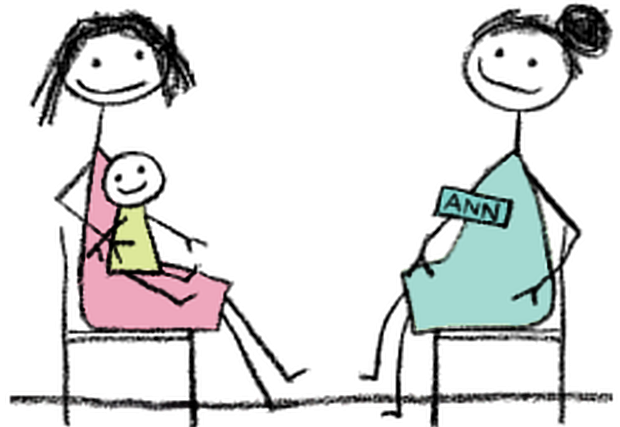 Healthy Start food vouchers are being redeveloped - but what will happen to vitamins?
What are Healthy Start vitamins?
The Healthy Start scheme provides vouchers towards fruit, veg and milk and free vitamins for families on income based support.
The vitamins are manufactured by the Department of Health and Social Care in the form of tablets for women to take during pregnancy and drops for young children. This supports healthy bone growth and development.
Once families have applied for the Healthy Start scheme, they receive paper vouchers for both food and vitamins. However, uptake of the vitamins is low and distribution is very complex.
How does it work?
Each local authority is responsible for making Healthy Start vitamins available in designated locations. Some choose to hand them out through children's centres, others through health professionals or pharmacies.
Although beneficiaries must present their vouchers, in some areas they are available to all pregnant women. The ordering, distribution, collection and reimbursement varies by region and involves lots of different users.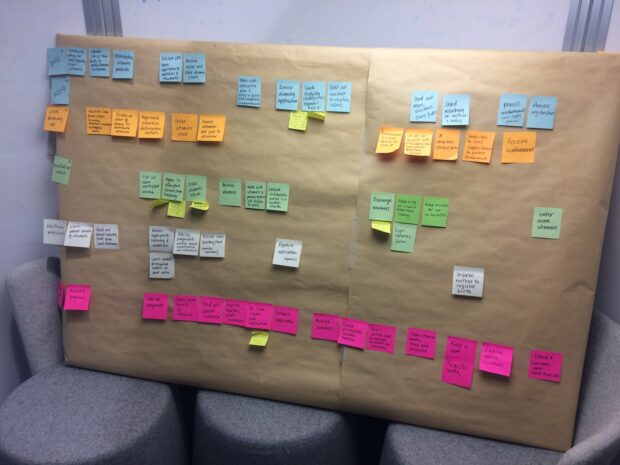 Why did we research vitamins?
The Healthy Start scheme is being improved. The team are making it easier for people to apply and are developing a more convenient way to purchase healthy food items. This has left a gap for what should happen with the vitamins part of the scheme.
We started with a crucial question: 'with a prepaid card solution currently being trialled to replace paper vouchers, how will beneficiaries access their free vitamins?'
We led a vitamins discovery to understand:
who are the users and what are their needs?

how does it work, where are the pain points and opportunities?

how can we take vitamins forward in line with the wider Healthy Start scheme?
Who did the research?
There were 3 of us, a product manager, delivery manager and user researcher. We worked closely with a policy expert to understand Healthy Start vitamins in just over 6 weeks.
Who are the users?
Users are the people who use or are affected by the scheme. This includes:
beneficiaries (pregnant women or families with a child under 4 and receiving income-based support)

local authorities

healthcare professionals

distribution outlets (children's centres, pharmacies, health centres)
To learn about our users, we immersed ourselves in their environments by visiting places where they typically go. Contextual research was combined with in-depth interviews and surveys. In the discovery, our team engaged with 101 local authorities, 237 distribution outlets, 98 healthcare professionals and 931 beneficiaries in rural and urban areas.
This was a challenge with such a small team, so thank you to everyone who took part.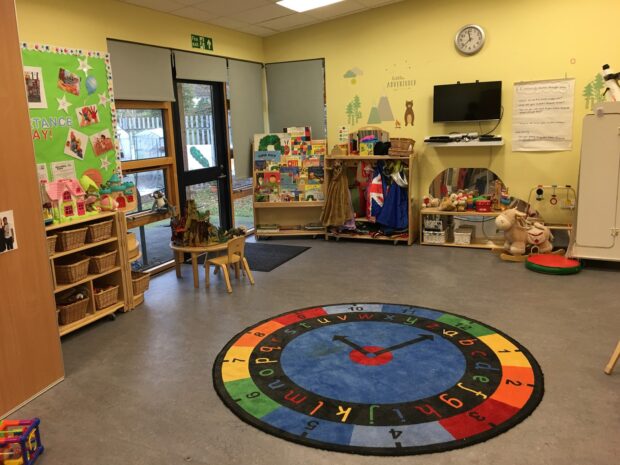 What we discovered...
Beneficiaries struggle to access Healthy Start vitamins
Many participants were unable to collect their free vitamins. This is because the distribution outlets are too far away, it isn't clear where to go or the vitamins are out of stock. The website lookup is out of date and people are unsure where to signpost beneficiaries.
The voucher causes confusion
There is a VOID stamp printed on the voucher when it is no longer valid. This leads to confusion and mistrust. The messaging around pricing was perceived to be misleading, especially to those with dyslexia and low literacy skills.
There's a lack of guidance for local authorities
Often one person is responsible for setting up the vitamins in their local area. Participants we spoke to had inconsistent information about licensing, few resources and were unsure where to go for help.
Health visitors are faced with other priorities
Health visitors are an important touch point during maternity. Those we spoke to felt vitamins were important, but have a high caseload and other priorities for vulnerable families such as housing or domestic abuse. This affects their ability to recommend vitamins effectively.
The process is admin heavy for distribution outlets and a short shelf life makes it difficult to predict stock and demand
Some beneficiaries don't feel they need vitamins or aren't aware they can get them. However, before we look at attitudes and awareness, it's important that those already on board are able to easily access their free vitamins.
Recommendations
We proposed things to do and things to test, based on their level of impact and effort. Some of these include:
Things to do
refresh the website content to meet the needs of each user group

develop guidance for local authorities and clarify licensing

update the messaging sent out to beneficiaries, explaining what vitamins are available, why they are important and how to collect them
Things to test
online distribution to remove location barriers

using the new prepaid card for eligibility to claim free vitamins

making vitamins available in supermarkets as a regular touch point
Recently, a useful session took place with the Healthy Start policy team to collaboratively vote on what happens next. This focused on user needs while taking into account constraints of the Department.
We are now confident that we understand how Healthy Start vitamins works, what the users need and the current problems. This will help to inform the wider Healthy Start changes.
You can follow our progress on improving Healthy Start.

If you have any questions about the vitamins work, please contact our user researcher sophie.rankin@dhsc.gov.uk