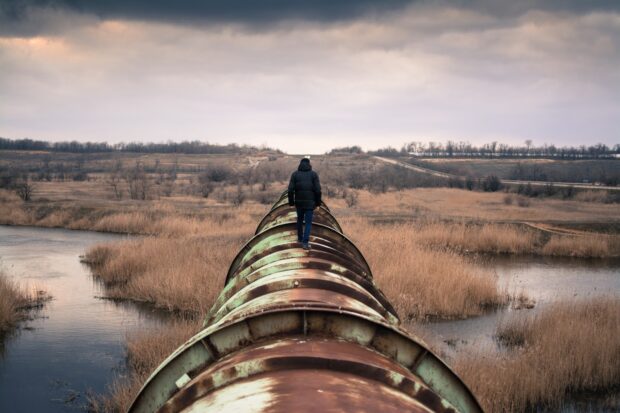 This blog is about the work we are doing to improve the way we monitor and approve spend for services that the public and the NHS use, such as the NHS.uk website.
Getting approval for spending money
Part of the digital team's work here at the department is to look across the department and its various arms-length bodies (ALBs) to keep track of where money is being spent on digital activities and manage approval of that spend. We do this to make sure:
services are based on user needs

we aren't trying to fix the same problem twice

teams have the right resources in place to deliver services
When someone wants to develop a digital service, such as a website or a new way of delivering a benefit, they send in a form to our team describing what they plan to do. We then review and approve their plan based on a set of standards and best practice (including the service standard and technology code of practice).
There are a few downsides to this process:
it's an extra form to fill in

it can delay getting a project approved

sometimes the team don't know they need approval
Making the process simpler
To do things better, we've been introducing a new way to make sure that the department's money is being spent in the right place and in the right way: pipeline. With pipeline, instead of checking spend externally, we embed the checks in existing steps that teams would have to take anyway.
Some teams are already trialling pipeline and blogging about their experiences. We're gradually adding more services as we go.
Pipeline is made up of 3 governance mechanisms:
self assessments where teams review their work against a list of

7 criteria

and give themselves a rating

assurance boards where the department, Government Digital Service (GDS) and members from the organisation's governance come together to review and confirm self-assessment ratings

Joint Assurance Reviews (JARs) where senior stakeholders from the department and GDS review the pipeline and submit any projects marked as 'control' for approval by the minister.
What we've done so far
We have:
made a pipeline in Google Docs and a summary view for ALBs

added projects from 3 ALBs to date

created a core departmental pipeline for services still going through legacy spend controls processes.
For the first time, we have the potential for a complete view of planned and current digital and technology projects across the department and our ALB community. The opportunities this provides for the department and its ALBs are very exciting.
Getting on to pipeline
If you're part of an organisation that's transitioning onto pipeline and want to prepare, here are some things that will make it easier:
identify a regular review process that could be used as a platform for a self assessment. This could be a check-in or show and tell that was then built on to include pipeline questions

think about which existing governance processes could be amended to include assurance reviews

create and maintain a tracker that records a list of ongoing and future projects or services within the organisation.
Future ideas
While the main focus at the moment is on getting the pipeline to work for the department and its ALBs, we are also considering how to get even more value from the process. For example, as mentioned earlier in this blog, we are working on providing a view of pipeline activities across ALBs to help inform the community's work.
In addition to that we are also looking at creating a service register of activities that could be published openly to help increase transparency in the way we operate.
If you'd like to learn more about pipeline or if you have any questions please get in touch with Sam Martin at samuel.martin@nhsx.nhs.uk.