This is a blog about how information enters my head before 9am on weekdays.
My day is generally internet free until after I've had my toast and coffee. I very rarely slide to unlock while I'm still in the house in the morning. But I start checking things pretty soon after I leave the house.
On the platform at the train station, I usually open my email inbox to look for one of the aggregator services I'm signed up to, to get an indication of news and stories from my network. I might follow a link, I might not.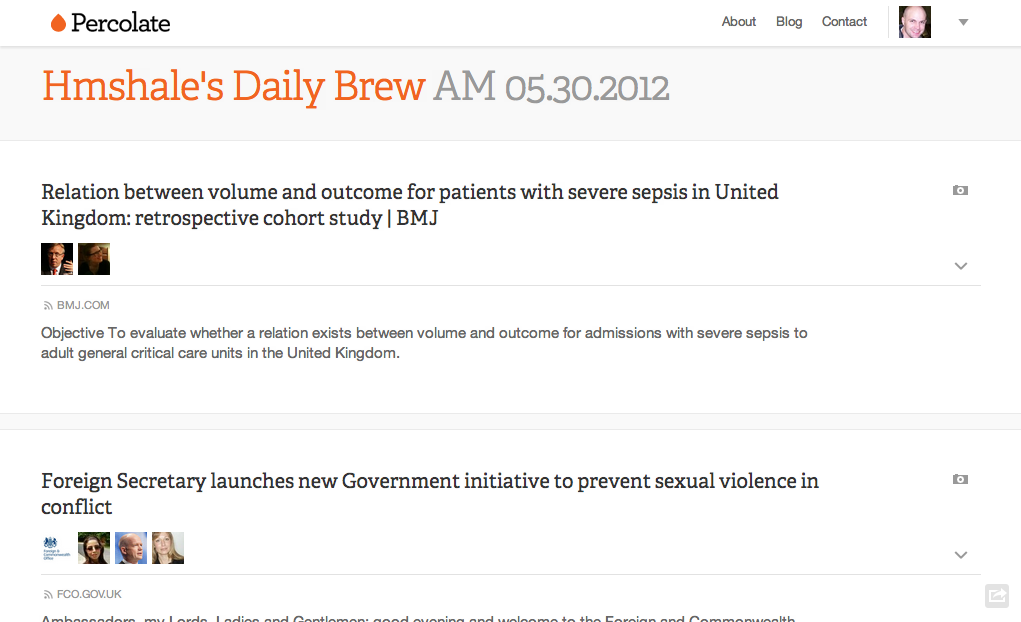 On the train I open Echofon. I usually look at the feed from a list rather than my full stream. The list I tend to look at on the train is a private one called "blogroll" which used to be a list of people who's blogs I read, but is now just 100 or so people I like best on Twitter.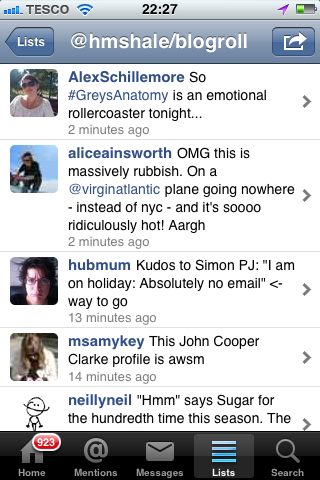 Then I look at the RSS feeds I subscribe to. I might read a couple of blogs before I arrive at Elephant & Castle.  I use Reeder for this. Sometimes I'll bookmark things using Delicious.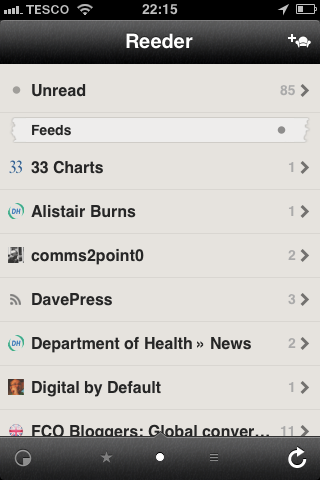 My train journey is only 10 minutes, but I usually arrive at work a bit better informed about, and prepared for, the day I'm about to have. It takes me another 10 minutes to fully log in, during which time I make a cup of tea and speak to some physical humans.
[insert screenshot of human]
My browser takes much less time to load than Lotus Notes, so the next thing I see is a Netvibes dashboard which opens as my browsers homepage. It shows me analytics for multiple channels, feeds showing the most recently published content across dh.gov.uk, @dhgovuk etc, my to-do list, and my most recently edited Google Docs. This stays open, updating silently in the background during the day.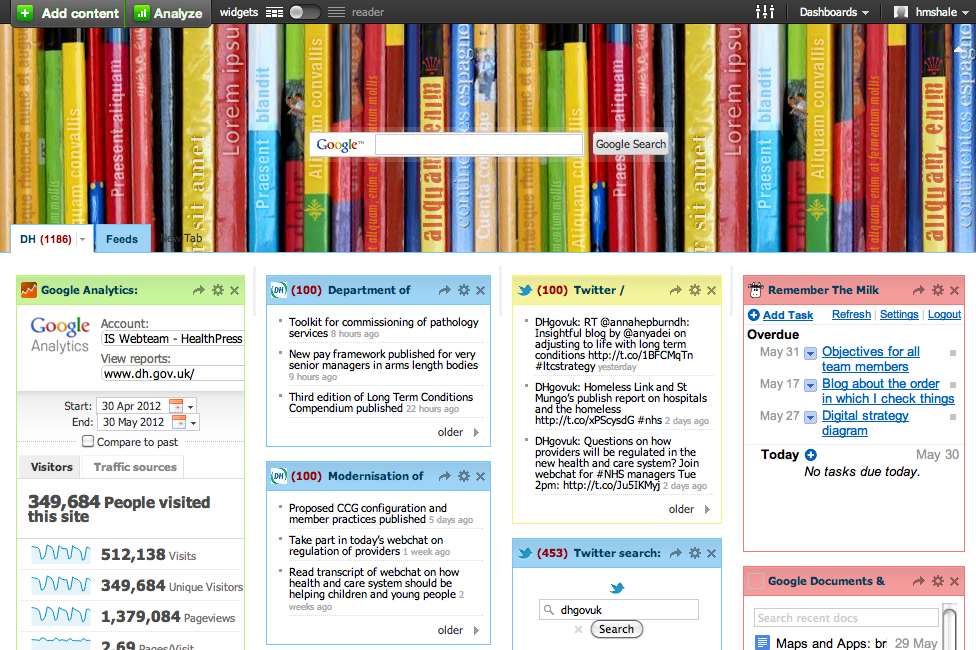 Then I see Yammer messages, which pop up via the Yermah Chrome extension, where I see what my team have been saying to each other overnight or that morning.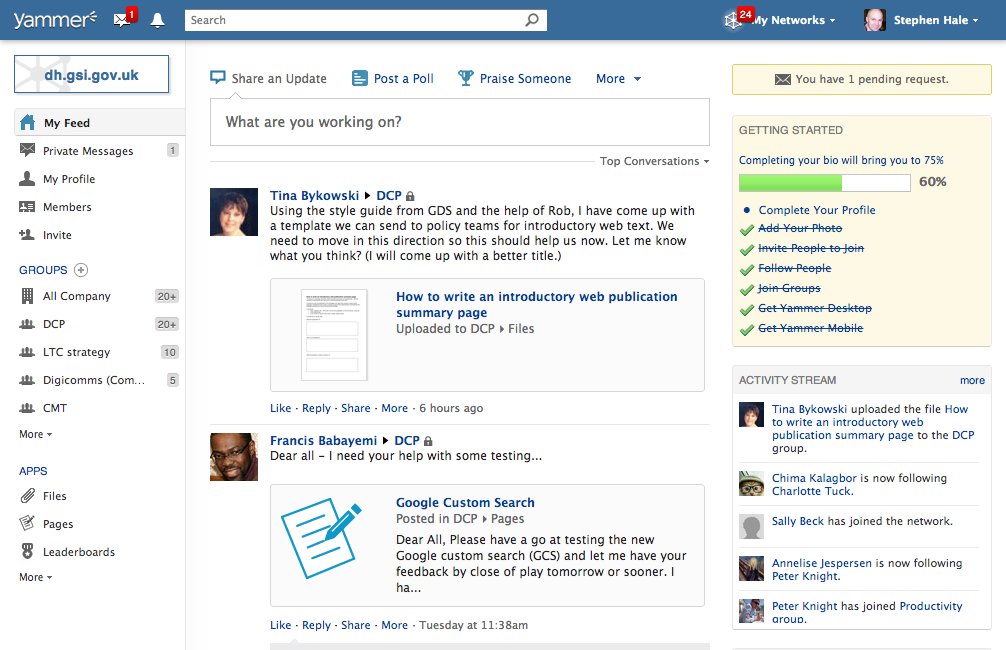 By this time, Lotus Notes has fired up and I spend the next 5 minutes deleting emails, or marking those I need to do something with. This always feels like a transition moment.