Tim Lloyd leaves the digital team at the Department of Health this week to become head of digital for the Department for Business Innovation and Skills. It's great for BIS, and a ruddy shame for us.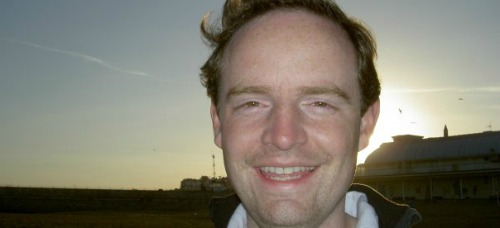 When he told me he'd been offered the job, I did pause briefly before congratulating him. In that moment, I thought about the hole that he would leave in our team, and wondered whether there was anything I could do in good conscience to persuade him to stay. There wasn't. It's a great move for him, and he's perfect for it. BIS are very lucky to have him.
Since then, I've been thinking about how we might replace him, or rather how we might redistribute the things that Tim does. He has provided comprehensive handover notes of course, but I've a feeling that the things we'll miss most are pretty difficult to document and hand over.
It probably won't be his specialist skills that we miss most. We will miss them, but I'm sure we can find others to manage projects and staff, understand social tools, write, present, run campaigns, foster communities and organise information.
We will undoubtably miss his clear understanding of the possibilities for, and the limits to, what we can do with digital at DH,  and his ability to always see the bigger picture.
We will miss his appetite to help others, and to take personal responsibility for training and coaching and cajoling people who he thinks he can help. And we'll miss his willingness to challenge himself and take new things on, however difficult they might seem. Ask him about his recent 3 month secondment if you want evidence of that.
We'll also miss his personal commitment to following his own advice. Through collaborating and networking, and blogging and tweeting, and through the weekly #nhssm conversations that he has helped organise, Tim is a living example of the sorts of behaviours we try to encourage in others.  We will certainly miss the personal reach into NHS, public health and social care communities that he has developed as a result.
I don't know what the digital challenges are at BIS, but it strikes me that Tim's qualities are likely to fit the bill there just as well as they have done at DH.
Personally, I will miss being able to swivel my chair 90 degrees to share a seemingly intractable problem, with a guarantee of calm, practical, creative suggestions in return, usually accompanied by an offer to solve the problem himself.
He's going to be hard to replace. But as it happens, we're restructuring roles across DH at the moment, which has allowed us to be a bit more creative than looking for a like-for-like replacement.
We're currently advertising 4 roles in the DH digital team, including digital engagement and channel strategy leads. We're inviting internal applicants at the moment, but some roles may end up being advertised more widely. There's a bit of Tim written into all of the job descriptions.
If you were thinking about applying for any of these roles, you could do worse than read up on Tim's blog to prepare.