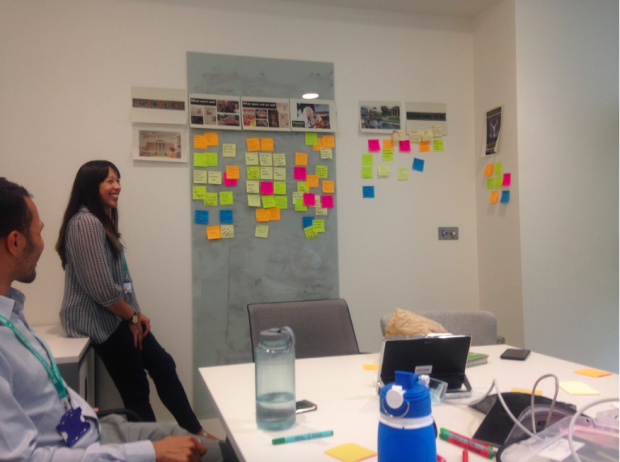 In agile teams, the 'retrospective' is an essential – maybe the most essential - meeting we have. At the end of every two week sprint, we get together for an hour to reflect on how the work got done so that we can learn from it. We celebrate what went well, give thanks and agree some changes to improve our effectiveness in future sprints.
Typically the agile delivery manager or agile coach is in charge of this meeting, but for the past year our team have been passing the baton on who runs the retrospective.
Mixing up retrospectives
It's hard to remember why we started doing this, but it is generally a good idea to mix up your retrospective format every now and then and there are many brilliant formats designed to achieve different outcomes.
The traditional 'happy', 'sad', 'confused' and 'thanks' format can become a bit over familiar, and many of the team were itching to try formats they'd read about. We took 'guest facilitator' to the next level and Sarah set up a rota.
This has been an experiment, and what we've lost in having one person in charge of keeping us true to our purpose has been gained in the diversity of perspectives and creativity of the sessions.
It's also given everyone in the team the opportunity to develop their facilitation skills in a safe setting, vital for our work in capability building across the department, sharing new ways of working and helping policy teams to build their skills in inspecting and adapting.
Retrospectives designed for our team
It's not easy running a retro for our team because we're really four teams with only broadly aligned goals. And we're not typical of an agile team in government because we're not building any software (though some of the team are working part time in other teams that do, and many of us need to know how software gets built as we advise and steer others to meet standards). But somehow we're always able to share ideas and agree what the next right thing to do should be.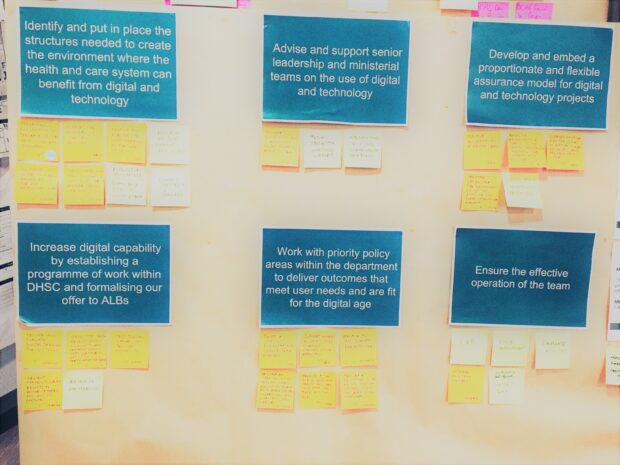 Retrospectives we have seen
Over the course of the year we've had some memorable retrospective formats including these ones, with links for a flavour of guidance but not necessarily the formats we used!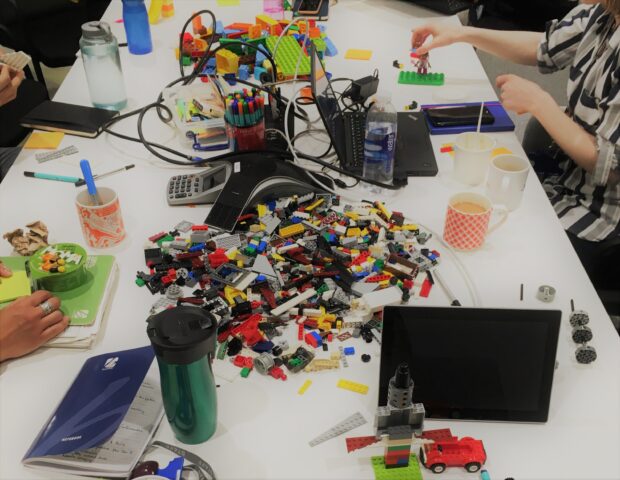 Our do's and don'ts for facilitators
Do
Be prepared and plan your retro in advance

Think in advance about what went well and not so well in the last sprint

Remember to take the retro stationery box containing pens and post-its

Remember to take the actions from the previous retro with you (on the physical board) or your laptop (so you can bring the actions up on Trello)

Arrive on time

Add the actions to the physical team board after retro (Associate Delivery Manager will add them to the sprint plan in Trello)

Complete your retro actions or provide an update on progress for the next retro
Don'ts
Forget you can ask others for help to plan or facilitate your retro

Run in the door and write the first thing that pops into your head

Forget you can ask others to help you carry everything to the retro

Try to remember them all - unless you have a really good memory!

Arrive late (unless you have a good reason)
Retrospective inspiration
These are the sources we've shared for the team to use for inspiration:
And there have been plenty of opportunities for our team's Associate Delivery Manager to run retrospectives for other teams, to examine our work on specific projects with retrospectives on an ad hoc basis, and to use them to help us maintain our momentum and achieve our quarterly objectives.
Join our team!
Right now, we're recruiting a new Associate Delivery Manager. Would you like join our team and help us develop new ways of being effective in our achieving our goals?
Apply for the Associate Delivery Manager vacancy or contact us for more information about the role and team.