I'm the Digital Assurance Manager at DH and I want to tell you about a recent session we held on how to procure digital services and skills.
Engaging bodies
It won't be any news that collaborating across teams and departmental silos can be hard work. Here at DH Digital & Technology Strategy, it's the very bread and butter of what we do. We provide digital advice, support and assurance to 15 different organisations – the Department itself plus 14 arm's length bodies.
So how are we improving our support offer and keeping our relationships healthy and fruitful? One way is by organising community sessions for our ALBs.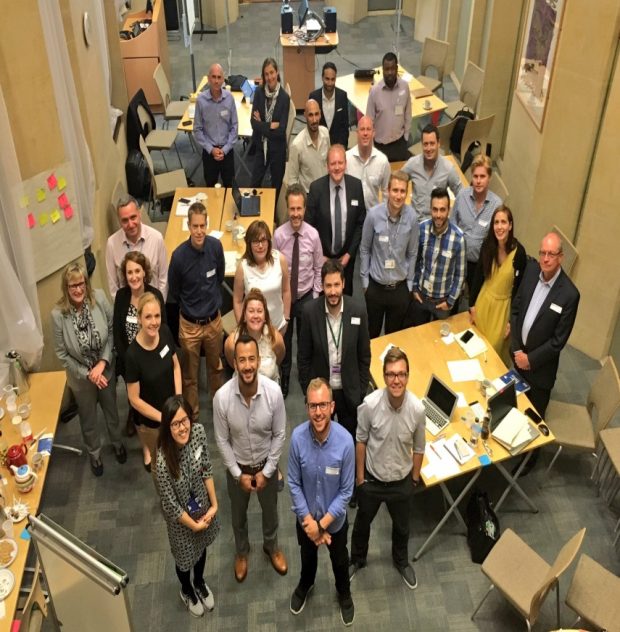 We used the first one to find out our ALBs' pain points in delivering digital projects. Each session since then has focussed on one of those pain points, with speakers from across the Health and Social Care system and government sharing experiences and practical hints and tips.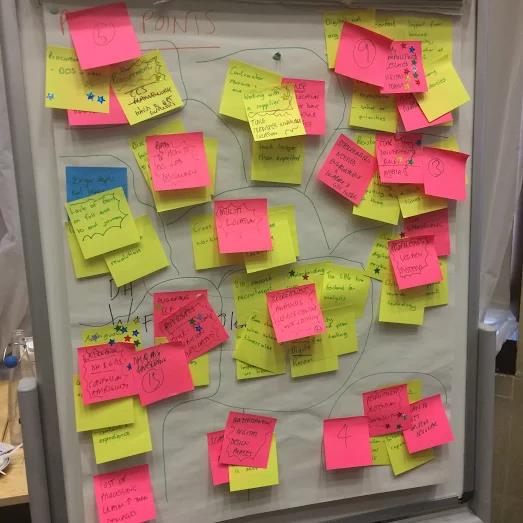 Why digital procurement?
One of the top 3 pain points for ALBs working on digital projects is procurement. Teams told us:
DOS is new to some of us and hard to use
we sometimes find it difficult dealing with CCS
it's a challenge finding the right suppliers using digital frameworks
some internal procurement teams are not very familiar with digital frameworks
we're not sure when to use G-Cloud vs DOS
… and simply…
So, lots of challenges there… which made digital procurement a great topic for our workshop in December.
On the day
It was great to see a broad mix of commercial, digital and project specialists from across the ALBs - and the country - attending the workshop.  Our initial intelligence that procurement is a big pain point was clearly reliable!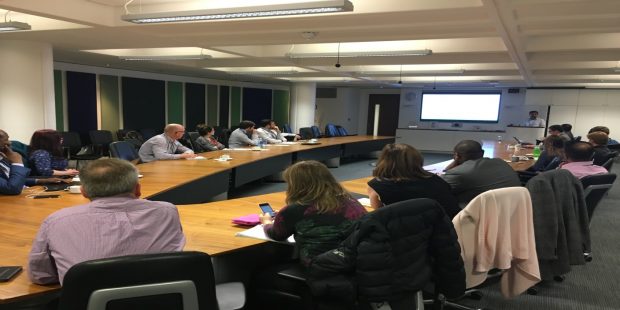 We had a great range of speakers from:
The Care Quality Commission
NHS Digital
NHS Business Services Authority
DH Commercial
DH Digital & Technology Strategy
 And they shared some top tips for project teams.
Developing better relationships with commercial teams
Commercial teams need to be embedded into service teams to enable quick responses.
Why not start by inviting your commercial colleagues to your show & tells, planning sessions and agile ceremonies?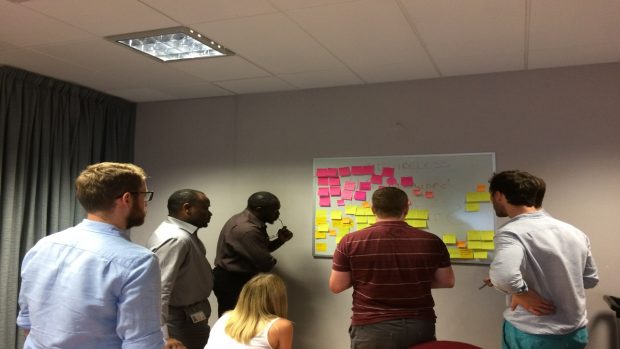 Your commercial team might advise procuring an outcome whereas you see more value in procuring specialists.
You can strengthen your case by emphasising in advance the specialist resource you already have and giving evidence for the specific capability gaps you need to fill.
Many commercial teams add value through their access to the Digital Marketplace account or by mediating the relationship with CCS, which means digital teams can get information back later than they would if liaising with suppliers or CCS directly.
It's a good idea to factor in this mediation time when you're planning your projects. Alternatively, you might want to create your own Digital Marketplace account - anyone buying services can have one.
Using DOS to your advantage
If your team doesn't have experienced in-house Agile specialists, it's a good idea to procure a digital outcome on DOS.
That way, your chosen supplier has more responsibility to make sure the right specialists are allocated to the project.
If your team does have enough experienced in-house Agile specialists, it's often a better idea to procure digital specialists.
You're less likely to end up duplicating skill-sets you already have.
When you're evaluating suppliers, it can be helpful to add 'cultural fit' as a key criterion in addition to price and technical competence.
It's more likely your chosen supplier will work collaboratively, have a no-blame culture and encourage people to learn from their mistakes.
Get in touch
If you have any ideas for a future ALBs' community session or would like to find out more about these sessions, please contact the Digital and Technology Strategy team at: