This article by Rachel Neaman, the DH digital leader, originally appeared on the Guardian's Public Leaders Network: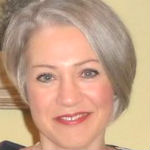 Government is not just about large-scale services. What does going digital mean for departments that focus instead on policy making or administration?
My own department, the Department of Health, will become a smaller, more strategic policy-making body from April 1 2013 when the new health and care reforms take effect. Health and care services to the public will be delivered through the NHS, not by the Department of Health in Whitehall – although the secretary of state will always remain ultimately accountable.
In November, the government published its first digital strategy, a commitment it made in the June civil service reform plan. The strategy sets out how government will become "digital by default", redesigning its services to make them "so straightforward and convenient that all those who can use them will choose to do so whilst those who can't are not excluded". The digital efficiency report published alongside the strategy highlights why going digital is so central to government efficiency and reform. By providing services to citizens digitally rather than face-to-face, by post or by telephone, we can save an estimated £1.7bn to £1.8bn a year.
For departments like mine, going digital is more about adopting digital tools and techniques we now take for granted in our personal lives to make the business of government better. These techniques can help us communicate more effectively; share and manage knowledge more robustly; develop more efficient working practices and improve and open up policy-making.
For example, monitoring social media channels generates valuable insight into what citizens really think. Holding webchats and inviting online comment actively engages people in debate. Crowdsourcing ideas and polling views contributes to policy making. And consulting and asking for input can influence legislation – all the stuff of a modern democratic government.
We need to keep these benefits firmly in our sights because doing government business in this way requires a real shift in the mindset of an organisation as steeped in tradition and process as the civil service. The digital strategy is therefore as much about creating cultural change across government as it is about technology or systems.
Rethinking and redesigning public services to meet the needs of the citizens who use them rather than the organisations that provide them may seem obvious. But within the civil service, the skills required to do so successfully have historically been kept separate, with a more linear journey from designing policy to delivery, communication and customer service.
To succeed in redesigning services using a combination of policy, IT, communication and customer service skills from the outset, government must challenge some of its traditional ways of working and strive for more pluralist thinking.
Culture and ways of working are not the only challenges to change in an environment still inhabited by legacy technology systems, large-scale IT contracts and year-on-year budget cuts. The invest-to-save approach that digital by default will involve for some government departments doesn't sit comfortably in the midst of shrinking budgets. It will require determined leadership and vision to meet some of these short-term challenges and reach the longer-term prize at the end.
By contrast, going digital to save billions is something the private sector has understood for some time. But the difference between commercial organisations and the government is that the government must serve all of the people all of the time. And not everyone can or will use digital services.
The Government Digital Strategy introduces the concept of "assisted digital" as an integral part of digital by default – helping those who cannot or will not access digital information and services. Internet usage and public expectations of digital transactions are constantly rising (according to ONS figures for the second quarter of 2012, 84% of the public have been online), although an estimated 10% of the population will never go online.
Alongside culture change, new skill sets, investing to save and visionary leadership within the civil service, the work of organisations such as UK online centres, public libraries, community centres and the Post Office in acting as intermediaries for those not online will become even more important as interacting digitally with the government becomes the norm.
Digital by default is a daunting ambition for any government, and if we are to achieve it all of Whitehall must commit to the challenge.